Flat Illustration with Amadine
Flat illustration is the trend of the last few years, and it does not show any signs of declining. Let's be honest, we see it everywhere: the most cutting-edge tech websites use it to show off their achievements, editorial illustrations are oftentimes flat, Behance is full of them, Instagram is not lagging behind, and Amadine Instagram is no stranger to that trend either. Notwithstanding the fact that some articles may dwell upon these illustrations' secondary descent, we'd love to show how they can be more effectively incarnated in Amadine—a vector drawing app for your Mac, iPad and iPhone.
Flat Design Illustration Creation
Vector graphics are perfect for flat illustration creation: they do not get pixelated, get easily resized and fitted for the needed format and are perfect with simple shapes, constituting the flat illustration basis. Let's look more closely at the tools and features that make Amadine the perfect solution for your flat illustration.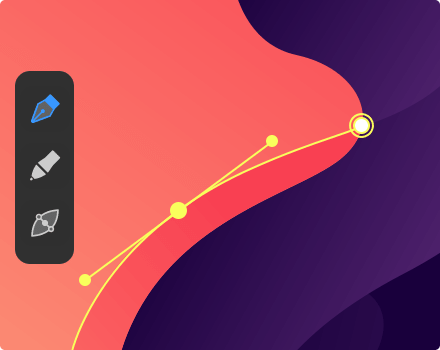 Pen Tool
The Pen tool is the Alpha and Omega of the vector illustration. Most of the work on creating the base lines, shapes that will make the final form, is created with the Pen tool. Amadine can boast of multiple stroke effects, which make your lines and curves lifelike and stylish.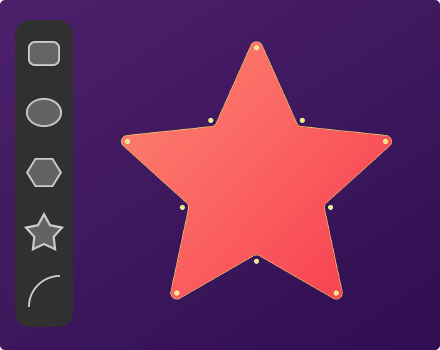 Shapes & Smart Shapes
With the Amadine toolset, you can create both shapes and smart shapes. The Line, Rectangle, Ellipse and Arc tools create regular objects, which otherwise can be created with the Pen tool. The smart shapes are the parametric objects that let you vary their shape after an object has been drawn. Amadine offers a rounded rectangle, star and polygon. All of them are fully capable of helping you create flat illustrations and will support you with any given task at hand.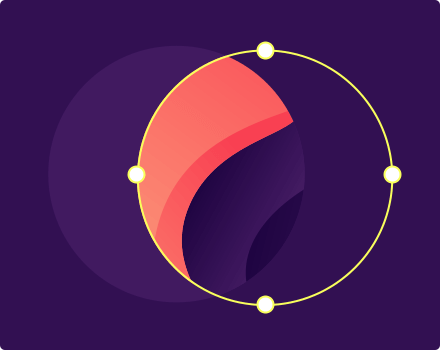 Clipping Mask
Ever wanted to place your favorite abstract painting in a letter or some predefined shape? Clipping masks are here to help. Some of the original 36 days of type illustrations in Amadine Instagram got their stylish façade with the Clipping mask.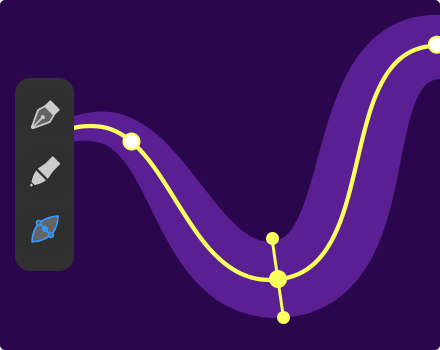 Path Width Tool
Creative illustrations spring to life when the Path Width tool is being used. Simply drag the handle and see the resulting path changing under your Apple Pencil or, for that matter, your finger. No need to define the width of the stroke in the menu—do everything with your own hands. The Path Width tool is super-flexible and allows you to customize any line of any shape.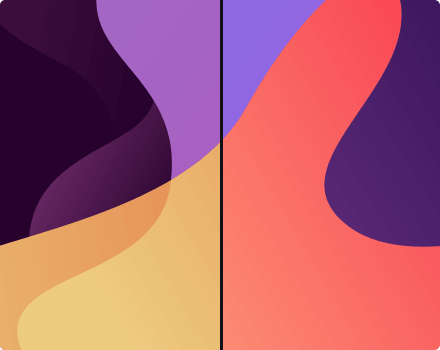 Recolor Feature
Not sure which color is ideal for your illustration? You don't have to choose one anymore—pick them all, try them out and use different variations, and choose which one you like the best. The Recolor feature will help you change the colors of the whole design or one-by-one to get the perfect result.
Have a look at the feedback from our users who are pleased with Amadine's performance on an iPad and iPhone:
If you are a graphic designer or you love design vectors fast, even on the go, this app is pretty much amazing. I tried on the iPad Pro with a pen, but even on my iPhone it works fantastic. It's small and it's easy without thousands of buttons but you can create everything. I loved even the part that you paid once. Try it for free. Great work, creative team.