Vector Art App—Amadine
Whether you are an illustrator, web designer or someone who needs to draw scalable vector art as opposed to just a raster image, then Amadine is for you. This vector art maker for macOS will support each and every stretch of your imagination.
Specifics of the Vector Art Maker for Mac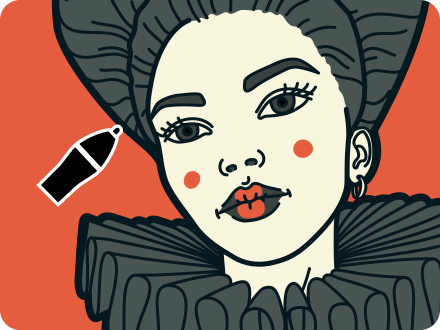 Vector Art Tools
Amadine offers a wide range of tools for creating curves and straight lines, as well as freehand path drawings. Using the Width tool allows you to draw variable width strokes in just a few clicks.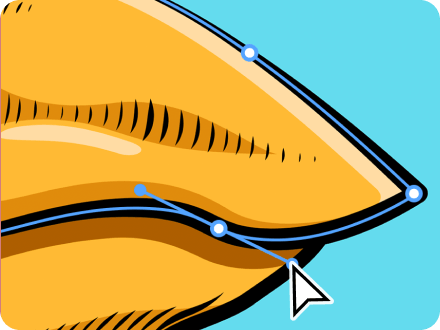 Vector Object Manipulations
Modify any object you like by moving selection points and adjusting Bezier handles. Create a multitude of shapes with smart shape tools or by combining, intersecting or excluding one shape from another.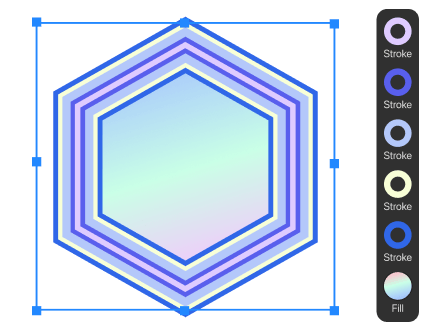 Fill and Stroke
Fill individual shapes with color or even apply overlapping fills to achieve vibrant colors. But, that's not all! To achieve unique fill effects, use gradients and endless hue options. Outline shapes with unlimited strokes, each with individual settings and patterns.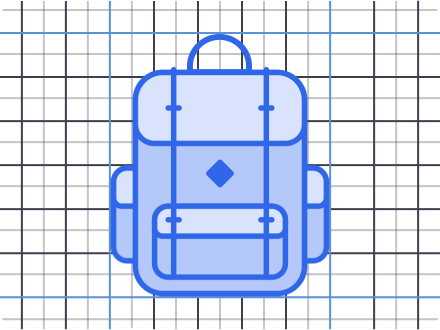 Vector Graphics Precision
Ensure quality and placement precision by using alignment and distribution options together with Snap to Grid and Snap to Pixel functions.
Not sure what vector art maker to choose for your illustration?
Here's the feedback from our users
I wrote some kids stories and always had the crazy fantasy of illustrating them myself. But I am not a graphic designer, so I've been buying/trying multiple softwares over the years that would magically transform my ignorance into okay-looking illustrations… and Amadine's perfect balance of simplicity and features could do the trick! I have made the attached pic in less than 1h30 - again without vector graphic skills and while learning how to use Amadine. The result is (obviously) far from professional, but great for me and good enough for my story!
In one word: THANKS!
I just purchased a copy of the Amadine vector drawing tool last night. It is simple to use. Numerous excellent tutorials make it easy to learn with minor effort.
I am writing a series of lessons about statistical analysis & need a tool that will draw & label statistical graphs (PDFs, CDFs and the like). The Snap to Grid option enables creation of figures where lines neatly meet curves & axes. The rotation tool handles labeling of both vertical & horizontal axes. This is a very easy to use, bug free tool at an attractive price.
Amadine is excellent.
Amadine provides all you need to create beautiful vector art. Don't take our word for it; give Amadine a try.