Workspace and Program Interface
Program Settings
To open the program settings, choose Preferences in the main menu. If the document browser is currently open, tap on the menu icon

in the document browser and choose Preferences.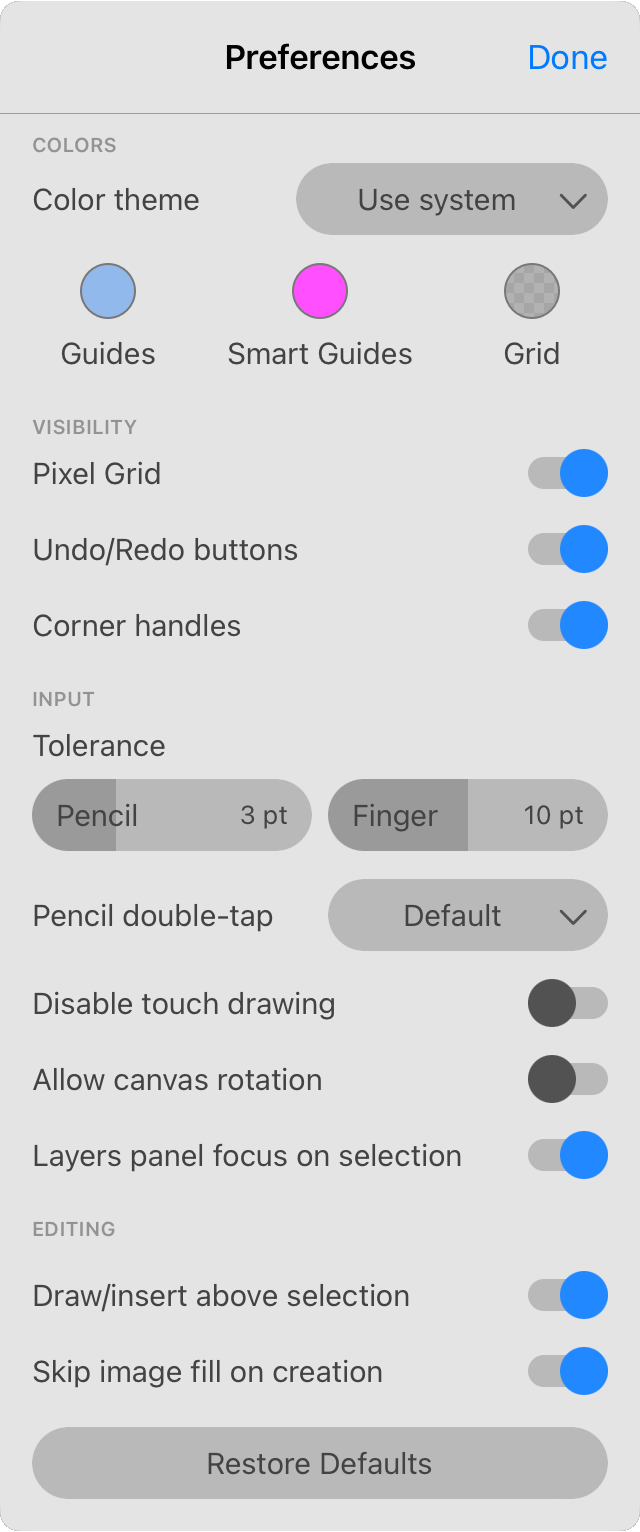 Tolerance: Sets the tolerance for selection and drawing tools. Greater values make it easier to tap on a path or anchor point in order to select or grab it.
Guides Color: Defines the color of guide lines.
Smart Guides Color: Defines the color of smart guides that appear for a short time when you move and align objects.
Grid Color: Defines the color of the grid.
To set a new color, tap on a color circle and then choose a color from the Color panel.
Show Pixel Grid: Shows or hides the pixel grid when the program is working in the Pixel Preview mode.
Double-tap to Isolate: Allows the program to activate the Isolation mode by double-tapping on an object.
Defaults: restores the default state of the settings.