What Is PDF?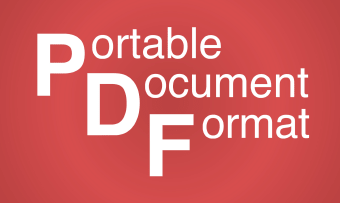 One of the most challenging aspects of modern web graphics and design is choosing the right file format. This decision impacts web page loading speed, image quality and many other parameters necessary to make an eye-catching visual product.
However, traditional file formats don't lag behind innovative discoveries. Without a doubt, PDF has become a lifesaver for thousands of users all over the world. In this article, we are going to highlight the crucial benefits of this file format. However, if you are interested in learning about a whole range of vector formats, articles about EPS and SVG are also available for the most accurate knowledge of the field.
What Is a PDF File Format?
Users are accustomed to calling this format PDF, but only a few customers really know that this is an abbreviation for portable document format. The developer of PDF is Adobe Inc. First launched in 1992, PDF has now become the de facto standard for sharing information worldwide. The format is based upon PostScript language, and, In 2008, the PDF file format was standardized with ISO 32000.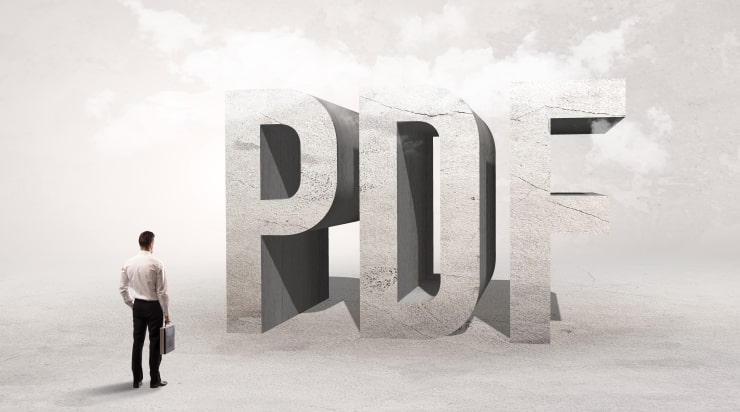 More About Professional and Personal Use
Among the most popular image and document formats, PDF is the one with the most complex internal structure. Although PDF is sometimes used to store a single picture, such as JPEG, it is capable of storing many such images, along with texts and hyperlinks at the same time, such as a table of contents of the corresponding chapter, or even of the website. For many years, PDF has been the predominant format for e-books and catalogs.
Graphics inside the PDF file can be in either vector or raster format. Moreover, bitmap graphics can be compressed, as is done with JPEG, which allows you to make a small file intended for users or to maintain maximum quality for a print shop. PDF supports several color palettes, such as RGB and CMYK, the latter being used in professional publishing.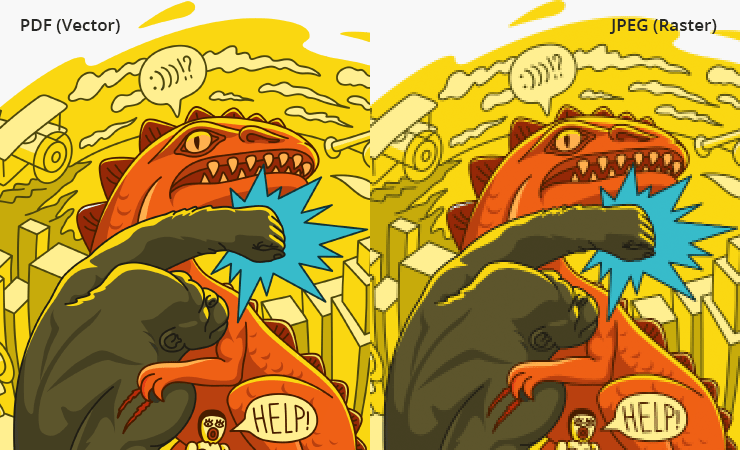 Designers often need to bring their design to a reader or publishing company intact. But, it is usually not convenient to share their original project files for several reasons, including copyright issues and the need for expensive software, such as Adobe InDesign, to open the files. In such cases, PDF becomes a carrier that "freezes" the design and ensures that it will look the same way regardless of what you use to open it. This format is even capable of storing all the fonts you use.
Technical Aspect
The format can boast of excellent compatibility with different design solutions. Nowadays, almost all systems, including Windows, macOS, Linux, mobile platforms and many others, ensure the possibility of viewing PDF out of the box due to its popularity and versatility.

Desktop & Mobile Reader
For the Mac, the standard Preview application is an excellent PDF reader. Nevertheless, there is always the possibility that some kind of PDF will not be displayed correctly. The vast majority of people have discovered the fact that, in the electronic instructions for household appliances, the same text is written in different languages, and some of them are not displayed at all (e.g. Chinese or Cyrillic). To minimize the risk of such a situation, designers have to embed fonts and use programs that more accurately convert the original document into PDF.
On an iPad or iPhone PDF files can be opened with a tap in the Files application or from any other program that supports this format, including Amadine for iPadOS and iOS. PDF format on these devices is supported natively, like any picture—JPEG, PNG, etc. If the application can display pictures, it will also display a PDF file.
An App to Create PDF
As stated above, PDF is a universal format, which comes in handy for both professionals and amateur users. For the designer, or the person in need of quality vector graphics, a professional PDF creator is needed to ease the pain of converting the graphics time after time. There are number of apps capable of PDF creation, and we will explore the most popular types:
Professional graphics applications, such as Amadine and Adobe Illustrator, which usually create one piece of artwork per project. Very high accuracy is often required to match the PDF to the original design. PDFs are just one of many formats used.
Programs like desktop publishers and word processors like Swift Publisher, Microsoft Word and Apple Pages usually have the ability to export the document to PDF as a sharing option. Additionally, many users can open Word documents on Windows and Pages documents on Mac.
Various desktop and online converters that can convert files of different formats to PDF.
PDF Editors
There are programs that allow you to add basic comments to PDF or to truly edit the graphics and text inside the PDF (e.g., Amadine, Adobe Illustrator), and then save the modified PDF.
Since PDF is a rather complex format, full editing in PDF is considered a daunting task. Therefore, choosing the right editor is very important. To avoid difficulties with adding comments to PDF, filling out PDF forms and editing vector images, we highly recommend considering a universal tool to work with this format. Amadine supports several formats and is a distinguished software product for creating, sharing and printing vector design projects.
PDF Advantages
Apart from simplicity of use, the PDF format prides itself on having the following pros:
Versatility—PDF can be used for online and offline information representation.
Safety—users can adjust the settings and limit people's access to copying the information shown in the PDF file. Level-up—digital signatures and passwords can also be applied.
Convenience—just a few clicks are enough to create a PDF file (when speaking of converters, such as Swift Publisher, Microsoft Word and Apple Pages).
Multi-faceted—the format is suitable for different types of data, including text and images.
Space efficiency—such files don't take up much space even if they contain tons of data.
Peculiarities of PDF Use
The number of pros is important, but it is also a must for every individual to investigate potential issues before using the format on a continual basis (if you have not yet used it). Along with the variety of benefits, there are cons to consider as well:
Purpose dependence—users most often create PDF for read-only purposes. Most PDF programs have a native document format. Therefore, in order to be able to make changes to the PDF, you must make a new PDF from the original document, which presents way fewer challenges than editing an old PDF.
Web issues—with incorrect web layout, it may become inconvenient to read. Sometimes, authors use too small a font or a very large page size, which, unlike a website or regular text document, makes it difficult to work with the PDF.
Heaviness—a PDF may contain images in unnecessarily high resolution, which results in a huge file size.
Mobile unfriendliness—PDF files are documents with a fixed layout, meaning that, regardless of the device or screen size a reader uses, a PDF always renders exactly the same result, thus requiring you to download them before viewing.
Wrap It Up
All in all, PDF is a reliable aide for excellent performance in the design stage. Share your creations with this file format and desktop creators such as Amadine!
Revised in January 2022