Google Icons on Macs and iPads
We have already discussed SF Symbols and their use in Amadine on our blog, but today it's time to make use of another priceless source of icons—Google Icons. These are two distinct official Google icon sets that share the same basic designs. The original collection is called Material icons and contains icons in five styles: outlined, filled, rounded, sharp and two-toned, available in numerous downloadable sizes and densities. The newer font-based Google Material Symbols set was unveiled in April 2022.
This extensive collection is made of 2,500 glyphs, each of which represents a particular idea or situation in "a single font file with a wide range of design variants." The Material Symbols can be found in three styles and four adjustable variable font styles. The icons are based on the fundamental metrics and ideas of Material Design.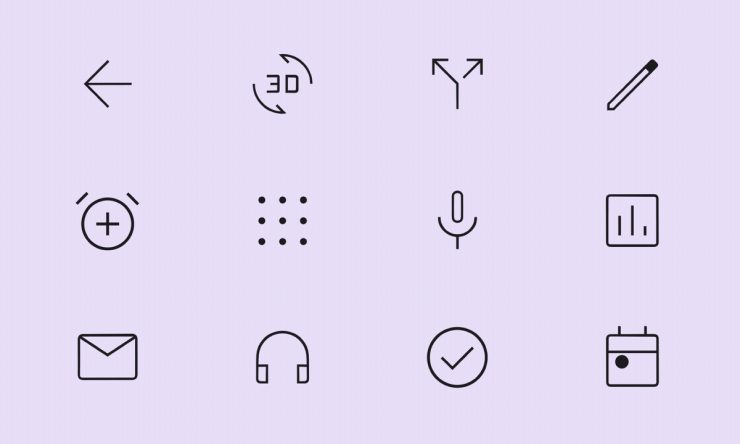 Why Do I Need Google Icons as a Designer?
Generally, the answer is that it's always great to have the widest possible array of instruments and as many icon options as possible. But, what's great about the Google Symbol Browser is that there is a search option and the possibility of adjusting the symbol to your needs.
Every symbol has four axes: fill, weight, grade and optical size. An axis is a property of a symbol that can be changed to provide different visual effects.You can change those font attributes and adjust each of them for every symbol separately to get your perfect result. After that, you can download the ready SVG with exactly the symbol you need.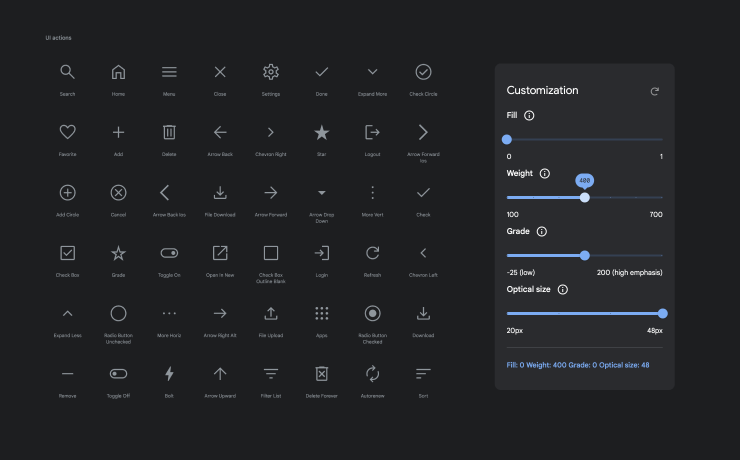 How to Get Google Icons in Amadine
What can be done to get the Google Icons? They can be comfortably browsed from the corresponding page for Google Icons. Google also offers a Design Guide with the guidelines for icon creators on the main rules and best practices.
Basically, there are two ways of getting the icons for Amadine. The first one is to download and install all Google fonts where the icons are available and dig for the necessary ones there. It means you can get the whole array of icons from GitHub. There is a fonts folder in the repository, and those fonts can be installed in the system, but then you will get a standardized icon choice, and there will be no additional settings, which we will discuss later.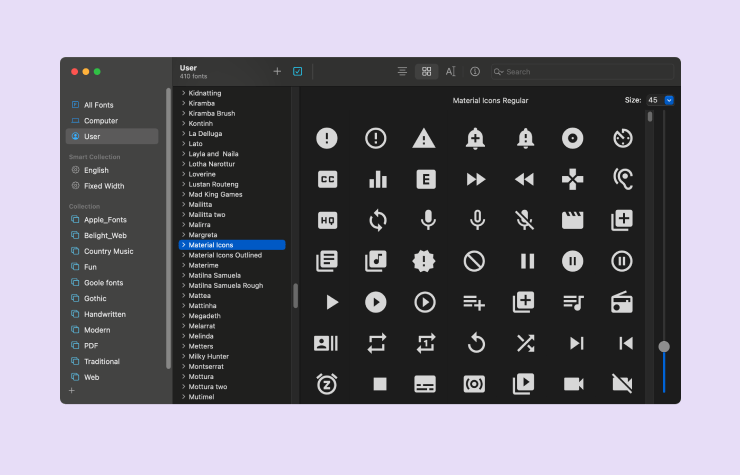 But, if you want an easier way, you can download the needed icons in SVG format and incorporate them directly in your Amadine documents on both Mac and iPad/iPhone without any hassle.
Whichever option of adding the icons to Amadine you choose, the important thing to note here is you should not forget to Expand the icon for it to become a vector object. When you apply the Expand command in the Amаdine app, the text converts to curves, which then allows you to change the color, stroke and fill of the icon.
Availability and Use of Google Icons
All of the icons can be used for free as Google published them with the open source API for Web, Android and iOS systems. Additionally, they are available on the GitHub repository where Google keeps its corresponding library. Google Icons can be used by web designers to improve the UI/UX of their websites and by any enthusiasts interested in creating their own interfaces and icon sets.
The use of these icons in vector graphics is likewise entirely acceptable. Apart from that, content creators can use them to amplify the content by acting as a supporting element. All these symbols can be used as part of the designs from your Library in the Amadine app or can be added once for a single use.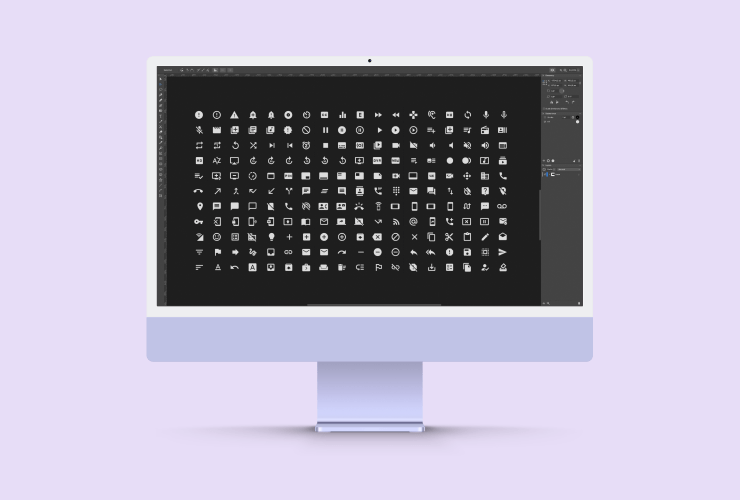 Conclusion
Google Icons were unquestionably created to enhance the design process and ease the life of designers by providing an unparalleled level of adjustability for every single item. Imported to the Amadine app, the Material Icons and Material Symbols collections can provide any designer with all the icon choices they may need. Adding professionally designed vector icons will greatly benefit your final work.
Revised in January 2023