Investigating vs. Making It Happen
When you begin researching graphic design as a career, it is important to find out which sector of graphic design you want to focus on, and how you plan to establish working in the field. It's helpful to get acquainted with the design profession overall, the basic theories of design, and the many career options. To discover which area you prefer, you need to research all the options and talk to designers working in the field.
Avoid the most common mistake that many beginners make–feeling the need to rush into a specialization before you're ready. There is no need to hurry your process. The graphic design learning curve doesn't happen in a flash; it requires significant effort, resources and time. However, it is not "Mission Impossible" either. Patience and persistence will help you when you embark on a graphic design career.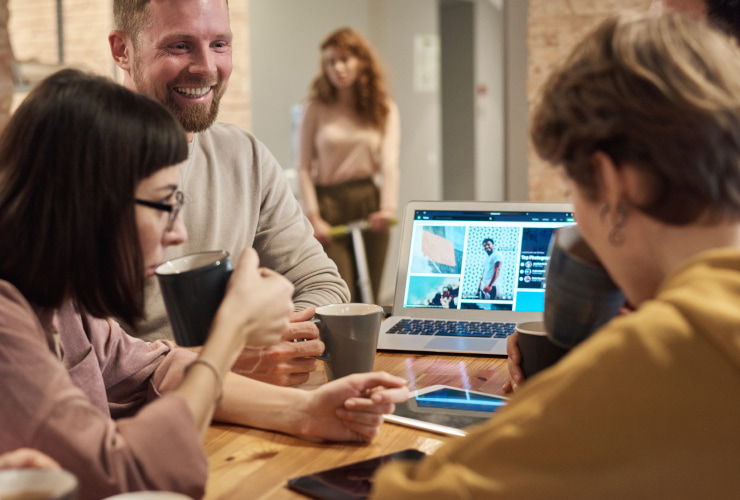 The Practicalities
Once you decide on an area of focus, you'll be able to determine whether a Mac or Windows tool for graphic design is the most beneficial to you. In a web environment, you need to master Adobe Photoshop skills, and learn to create logos or icons with Adobe Illustrator. For any graphic designer, these applications for Mac and Windows are indispensable, as well as AI-helpers (Artificial Intelligence) using skills.
Many professionals fancy Mac as the more preferred, comfortable working environment for graphic design. To hone your skills creating graphics on a Mac, Amadine would be the perfect app for you. This all-in-one solution has the whole set of tools and art samples created by professionals, simplifying the work for both newcomers and masters of the field. And the cherry on the top is that Amadine offers an iOS/iPadOS version, which enables you to use it on your iPhone and iPad on the go, then see your works on your Mac desktop or laptop, thanks to Apple Continuity support.
Start by doing some simple projects on your own. There are lots of tutorials that can certainly help you boost your graphic design skills.
An important question you'll likely consider at some point is: does a graphic designer need to be an artist at the same time? The reality is, in order to become a good designer, you need to at least have basic art skills and practice them whenever possible. Believe it or not, basic art skills, like sketching, color theory and drawing, will give you deeper insight into graphic design.
Note for prospective graphic designers
While nothing and no one can limit the creativity of an artist, the activity of a graphic designer is determined by several factors:
The specific sector where the design will be used.
Customer preferences.
Tools that are available to work with.
Requirements of the product itself. For instance, a great logo should not only be beautiful and artistic, but also eye-catching and easily recognizable by others.
The necessity of serving several important purposes at once.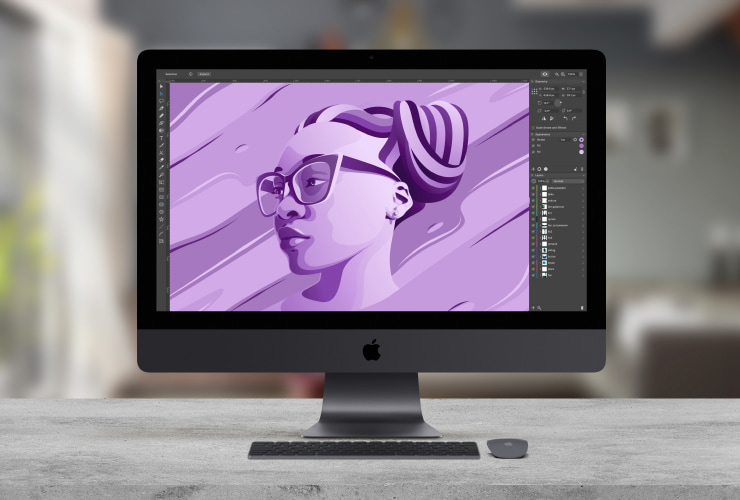 Live and Learn
Of course, self-education can be super helpful in mastering the software for Mac, Windows or both. However, it is not enough. Earning a degree in graphic design or any other related field will help you master the skills you need; the choice to do formal study will depend on the industry where you'd like to work. Obviously, a degree is an achievement that strengthens your resume and gives you credibility as a designer.
There are numerous online and offline classes, as well as long-term courses for graphic designers. These will allow you to be more flexible when deciding what area you would like to investigate further. No matter what you choose, you will become aware of the current ways of working in the graphic design field, the particularities of client work, possible pitfalls, and typical beginners' mistakes.
A serious designer will go beyond courses and books and follow the most popular design resources. That's the best way to stay updated with the latest information and ideas in the design world. There are many online resources, but a few that are sure to motivate and inspire you as a designer are 99 Desings, Behance, Dribbble.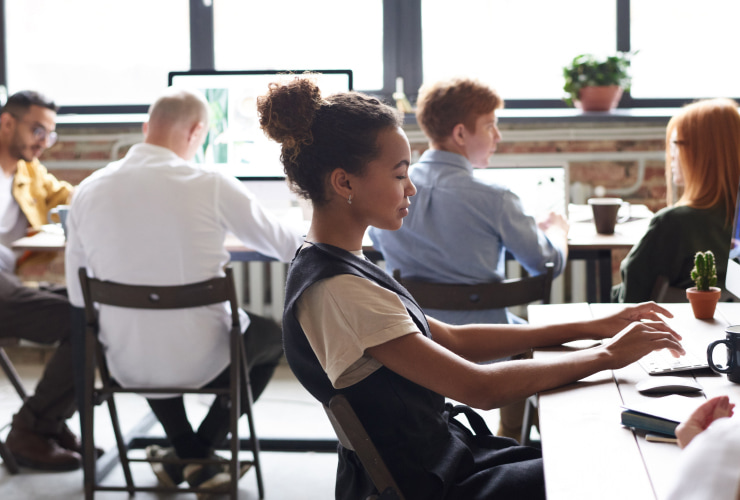 Create Your Portfolio
As a newcomer to the field, how do you create a portfolio without work experience? Initially, it is not a must-have to show finished projects or actual client work. Just spend time on your own design projects. With that in mind, be sure to save your creations as you track your learning curve. Later, you can go back to those, work on them and improve. This is a great way to track your learning and show your progress.
To gain experience, you might redesign a website or seek out volunteer projects for charities or organizations, offering free design work that can become part of your portfolio.
It's key to understand that there's no need to include every single piece of work you have ever completed in your portfolio; select only those that best represent your skills. Check out these resources to understand the myriad of graphic design portfolios: HubSpot, Visual composer.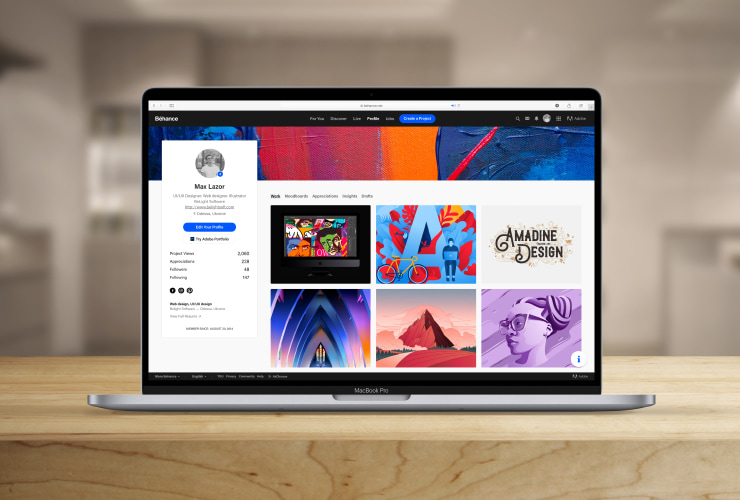 Start Your Career
After you've learned design programs and have completed some of your own projects, it's time to start your career path. No matter where you work, whether as an office designer or a freelancer, on Mac or any other platform, remember to always challenge yourself and hone your skills. It is important to balance staying on top of modern trends, while finding and refining your own unique style and approach.
To learn how to become a great graphic designer, you also need to gain experience designing for a range of fields–like marketing, psychology, consumer products or digital advertising. That will enable you to create projects for a highly targeted audience.
Good luck and never give up! Constant learning and persistence will give you the skills to make your dream of being a graphic designer come true.
Revised in December 2022