What Is Graphic Design?
Graphic design is a notion for defining a visual communication tool. In other words, this is a sort of craft which helps individuals create content of different quality and complexity levels by using multiple page layout and perspective hierarchy techniques.
Such an approach involves applying raster or even vector images, as well as typography means to satisfy consumers' objectives and requirements. At the same time, the focus is still on the logical and harmonic displaying of the project's elements in order to boost end users' experience.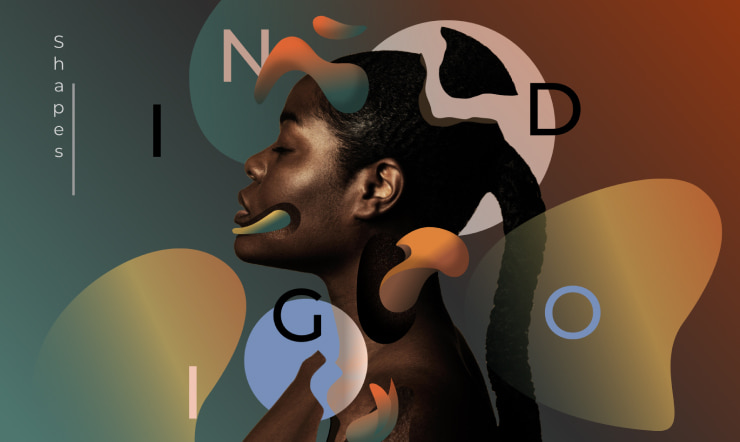 Solution to Perform Consumers' Ideas in Reality
Even a quick retrospective look at this art promotes realizing of its high power and diversity of resources and presentation means. Dating back to ancient cave paintings, created not less than seventeen thousand years ago, and Egyptian hieroglyphs, this craft covers numerous activities.
The term "graphic design" originated in the 1920s in the print industry. Thus, it has become a more complex notion for the denotation of marketing technologies and aesthetic appeal.
Among the main attention-drawing tools, graphic designers use a rich color palette, high-quality pictures, and typography. However, specialists in the field of user experience design have to follow a customer-oriented approach. That means you shouldn't only create good-looking projects, but they have to be appealing and meaningful, with the maximum contribution to their usability and functionality.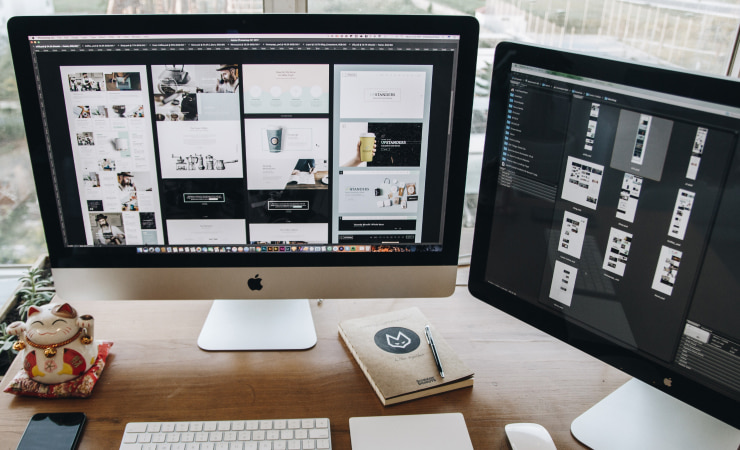 When it comes to the aesthetic aspect of work, graphic designers should bear in mind the following key steps to create content not just for the art's sake:
During the preparation research, it is highly important to take into account the general information architecture of your projects. No matter how brilliant your layout may seem to be, it will be useless if the accessibility for the target audience will be minimal.
Combine creation techniques and design software skills to use the benefits that users' experience can bring to your project. For instance, trends that are considered old-fashioned may also come in handy.
Let's be more precise. There is a mobile application with pleasing functionality but the lack of interface navigation convenience. If that happens, then specialists haven't managed to link user experience and graphic design opportunities. In UX, the scope of graphic design involves not simply making beautiful layouts, but turning them into convenient in use tools for end consumers.

Emotional Design vs. Graphic Design
Even though the current digital age has made its own adjustments to the way designers should work, the basement has remained the same. On the one hand, the use of professional interactive software is a must. On the other hand, the crucial rules of content creation are still traditional.
Taking this so-called flexibility into account, the leading purpose for every master in the field is to strike the right chord with his target audience from the very first try. In turn, this connection is nothing else but a nowadays coincidence of graphic and emotional design.
Masters in the field can't but have a solid knowledge background, including understanding of color theory and how essential the palette selection is. Your project should not only reflect the image of the brand (like blue themes are the best fit for banking designs). At the same time, users' expectations are influencers in this case. For instance, customers may literally look forward to red design elements if there are sales or other alerts, etc.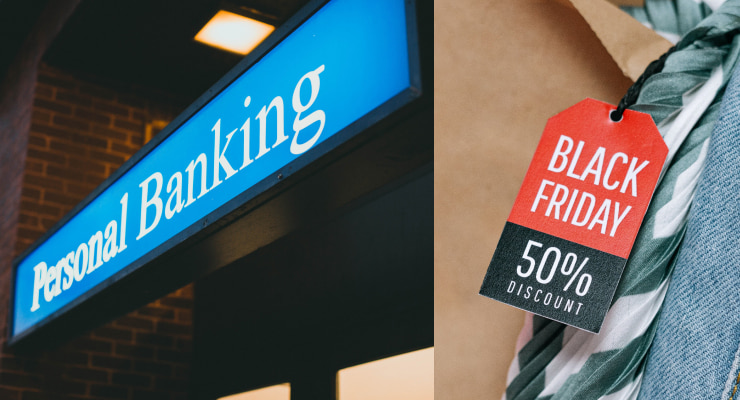 Specialists are not to forget how details suit the background (sans-serif fonts are usually applied with subconscious symbolization of happiness and excitement). The overall impact on the customers is essential too. As you can see, the combination of colors, typography, and other design tools can shape your audience's emotions in different ways, so the right choice will help you either to call users to action or to make them feel more concentrated.
Frequently, graphic designers are engaged in the process of making motion design layouts (mainly, for smaller screens). Their tasks are varied then—from monitoring how well their ideas match consumers' ideas to increasing the overall sample's functionality and flexibility in customization and adjustment. Here are some of the things you should not regret using to make the advantages audience's psychology can bring to your success:
Harmony of balance and symmetry;
The Rule of Thirds (the principle that helps define zones which attract the majority of consumers' attention and then place objects correctly to your purpose);
The Golden Ratio (due to the analysis of your project's elements and applying the proportions of 1:1.618, designers can achieve a well-balanced and aesthetic composition);
Audience culture (traditions and customs perform our picture of the world, so different reading patterns in Eastern and Western cultures will cause unlike effects);
Divergent patterns, repetition, flow, typography, and others (to highlight essential elements of the project).

All the things considered, graphic design is modernized and now includes the properties of UI and UX design. In this perspective, the foremost task for beginners and experienced professionals is the same—to make the data displayed look naturally and harmoniously. Understanding of customers' insights and brand's properties will help you unite these two different paths. Please note that usability is an irreplaceable component of the design layout beauty.
Your projects have to guide customers, as well as mirror their own ideals to find resonance with their souls and stimulate them for particular actions. Be sure not to miss helpful triggers—they will help you lead your projects to success.
Revised in January 2023