What You Need to Know about Amadine for iPad and iPhone
The iOS version of a favorite app allows you to use it wherever you are, whether you have an iPad or iPhone with you. iPad and Apple Pencil make it easy to draw, edit, export and share files without even needing a computer. You can open and edit all documents previously created on a Mac on your iOS and iPadOS devices.
Amadine for iPad and iPhone is great in more than one way, but the amazing thing is that you have all your Mac features on lighter and smaller devices. A top-notch vector drawing solution is now right in your pocket.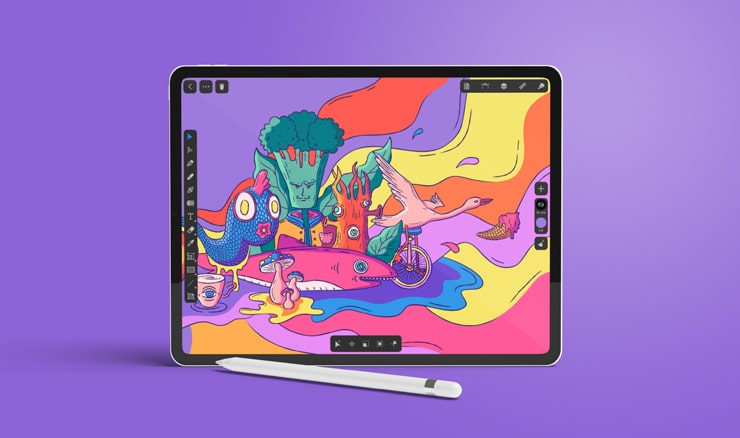 Getting Started on your iPad and iPhone
The first thing everybody needs when using a new app is to learn where the Support and Help sections are. You can also view all the hints and explanations on Gestures from within the app from the Main Menu > Help > View Gestures.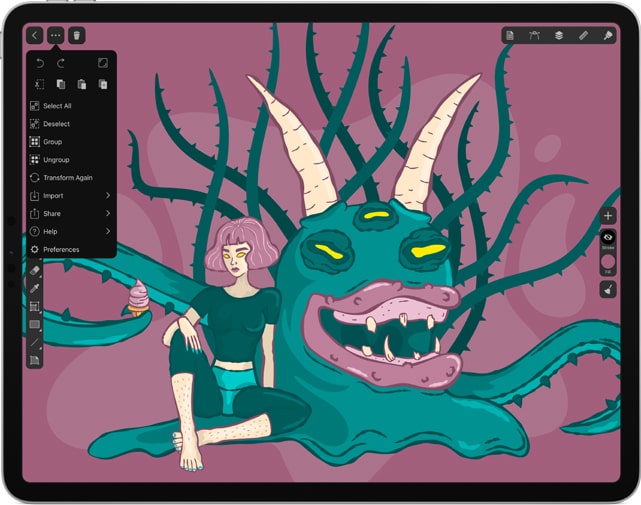 The Amadine app will be quite familiar and easy to use, even for beginners, if you are an iOS/iPadOS user as the interface is intuitive and clear, without too many tools. However, if you have never come across vector editors, we recommend that you review the tutorials before starting to draw.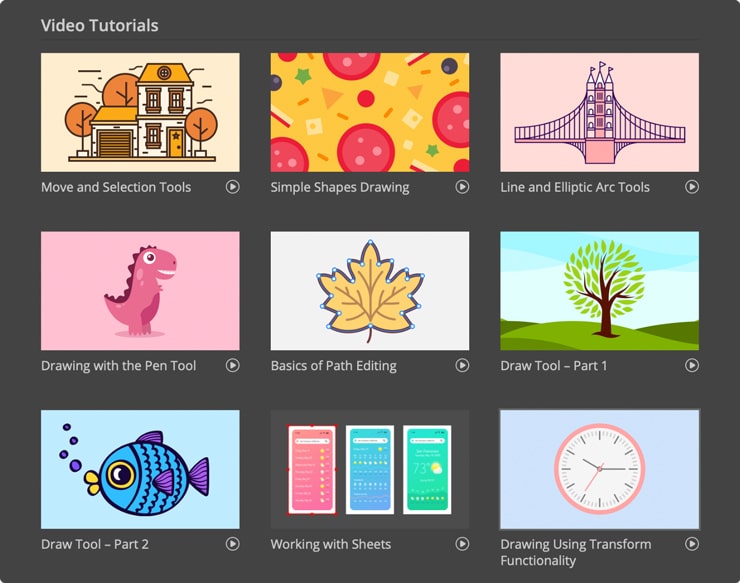 The new users will also appreciate the samples, which are basically the artistic illustrations used for inspiration and demonstration of the app's capabilities.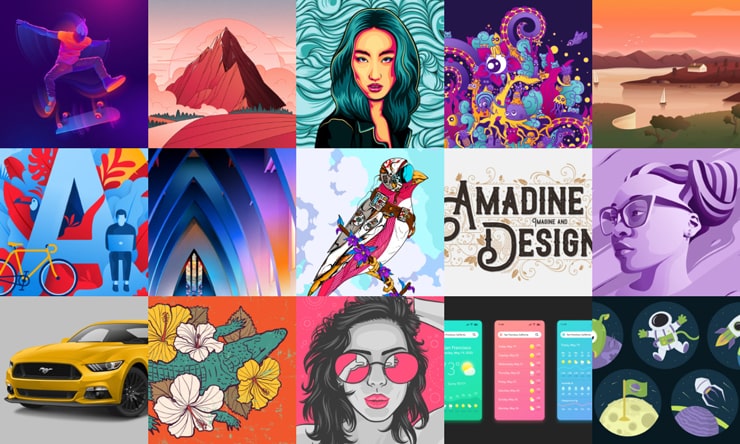 If you are interested in using references for your work, here are several tips and tricks. You can draw a reference on paper yourself, that is, create drafts or sketches, take pictures and import them into the app and then draw over them. You can also use a photo from the internet for the same purpose. The third option is to make a digital sketch in Photoshop or Procreate and then import it to Amadine. There are also loads of drawings on the internet for inspiration. Useful and inspirational resources to foster your creative spirit include Behance and Dribbble, along with many others found on the web.
Reference pictures can be uploaded directly to the program using Menu > Import. The Amadine app supports split mode on the iPad, so you can simultaneously open a browser with the picture you need and recreate it in the app.
Moving to iPad and iPhone from a Mac
iOS and iPadOS devices are compact, so the interface is designed to provide as much space as possible for direct drawing. The arrangement of tools differs from the Mac version, but the priority is the usability and intuitiveness of the interface, so it will be easy for you to find all the necessary features on both your iPad and iPhone.
Are you used to using the keyboard shortcuts on your Mac? On iOS/iPadOS, it's even easier to use gestures! Almost all modifiers and shortcuts on the keyboard can be found in the iOS version in the form of gestures and buttons in the Action Bar or in the Menu.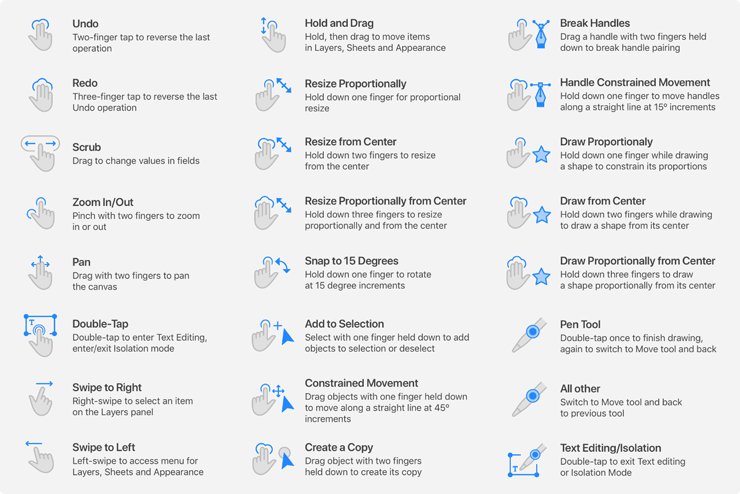 All the standard iOS gestures (e.g., tap, swipe, double-tap, drag, pinch, long-press, etc.) are used in Amadine natively, so if you already use an iOS/iPadOS device, they will be very familiar to use and easy to access. All the same gestures work in Amadine, as you can see. The mobile version also supports and successfully utilizes an external keyboard and mouse for the iPad.
You can create and edit documents on a Mac and iPad as we support continuity. Another great addition to your cross-device experience is that your iPad can be used as a second screen for a Mac by opening the Mac version on an iPad with the help of Sidecar.
Summary
The conclusion for all the information above is that, if you moved from a Mac version, then iPad and iPhone will provide a new, convenient experience of using the app. It will expand the possibilities of vector drawing with Apple Pencil and allow you to draw anywhere without a computer.
If you are looking for a vector drawing app on an iPad or iPhone, then Amadine is an excellent option that utilizes the rich functionality of a graphic editor. The team solved a difficult task of compressing the full Mac functionality on the iPhone as well. Therefore, your iPhone can transform into a starting point to get acquainted with the app, even without a large device. Few applications on iOS/iPadOS can boast of full-fledged functionality as on a computer, such unparalleled ease of use, a laconic and clear interface and the ability to implement any of your ideas.
Revised in January 2022