Adobe Illustrator Alternative
Over the years, Adobe Illustrator has been considered one of the most powerful and professional programs for design industry needs. The installation process is pretty simple, although the learning curve can take considerable time, especially if you are a beginner in the field. For instance, there are many thematic tutorials available for free on YouTube and other platforms, but getting familarized with at least all the main features can take from several months to half a year of consistent study.
The effect of transparency, triangulation, icons for applications—you will become familiar with these and many other effects and tools over time. However, the main drawback of Adobe Illustrator is its price. It is intended mainly for up-market users, so average customers would face a challenge trying to use it on a paid basis.
What are the Alternatives?
The design industry can boast of several Adobe Illustrator alternatives that are as powerful as the above mentioned application. One of the newest alternatives is Amadine. This solution can be a perfect choice for those who aim to create impressive vector graphics. At the present time, the perfect balance across your Apple devices is sustained. Thanks to Apple Continuity you can install the Mac version on your desktop and laptop, as well as the iOS and iPadOS version on your iPhone and iPad.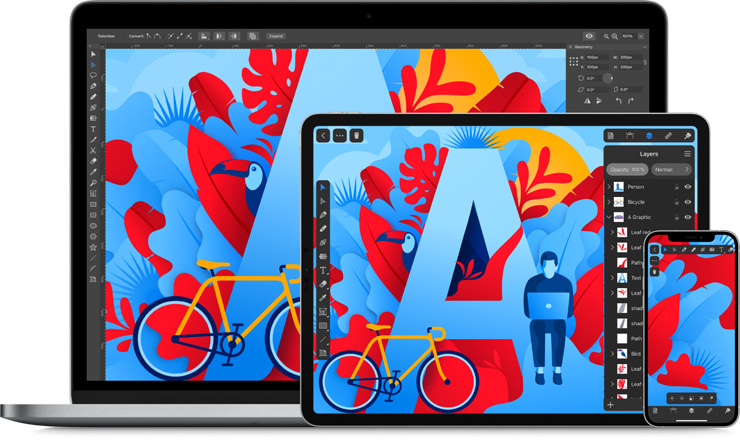 Get a Closer Look
Designed by BeLight Software, Amadine has an authentic set of tools to provide the necessary functionality without complicating the workflow. Overall, this program for Mac, iPad and iPhone offers more than 30 tools for drawing, editing, cutting and typing text.
Pen and Draw Tools
Like Adobe Illustrator, this software is equipped with a high-quality Pen tool to create smooth, accurate curves with multiple stroke effects and various modifiers. Another great feature is the Draw tool that combines the best characteristics of both the brush and pencil tools.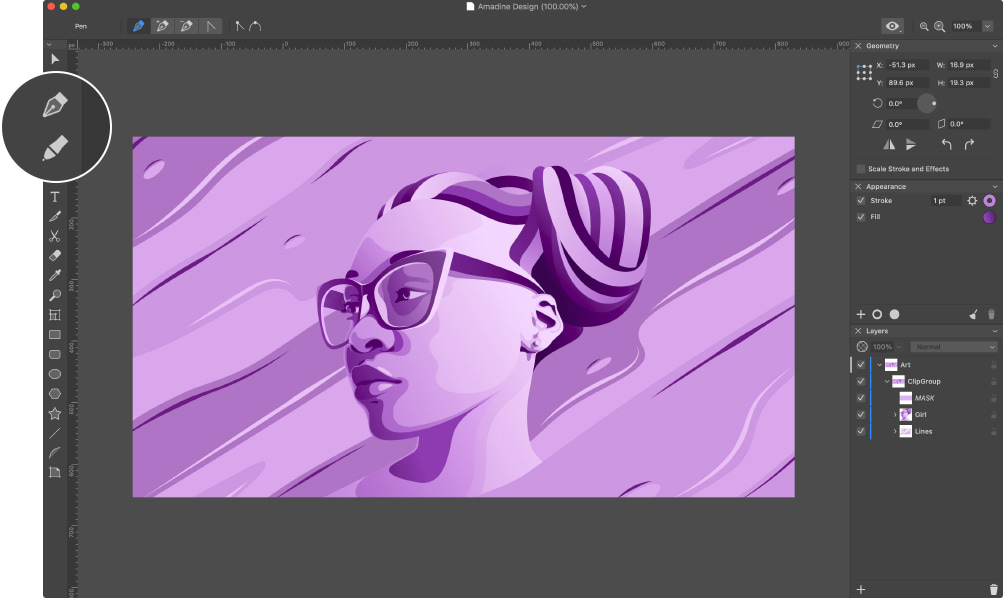 Width Tool, Gradients and Shapes
The Width tool allows you to draw with intuitive stroke changes without having to manually define the stroke width. For coloring, the application has fillings and overlapping gradients with many options to customize the shades.
Work with Text
Amadine also provides customers with a set of tools for working with text, without which lettering and typography would be impossible. In addition, there are many effects for styling text, such as internal and external glow, shadows and blurring.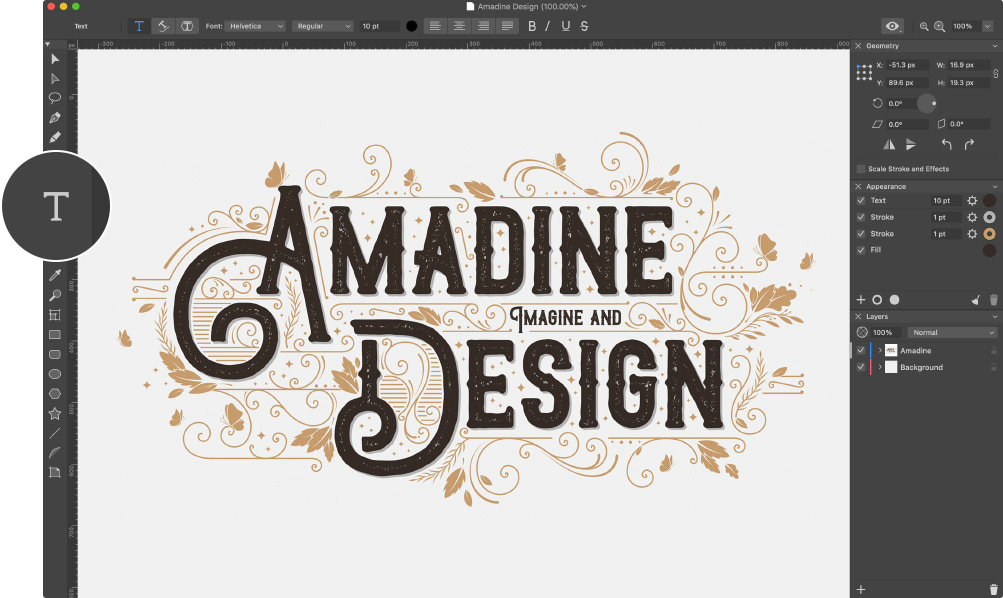 Varied Export Options
This Illustrator alternative provides all possible export formats for the user's convenience, such as JPEG, TIFF, PNG, EPS, PDF or SVG, with support for different types of export: entire document, a sheet or just a selection.
Extremely Easy to Use
Of course, all of the enumerated functional capabilities are just the tip of the iceberg. Amadine, as an advanced software like Adobe Illustrator, has many surprising and inspiring features. What could be better for a designer than to be motivated when making vector art using a promising solution? No doubt, this is a wonderfully intuitive Adobe Illustrator alternative for users.
Intuitive and Smooth Workflow
All in all, Amadine has a perfectly balanced user interface that guarantees smooth workflow and fast learning. The application will be a perfect match for creating illustrations, developing websites and programming user interfaces, as well as making brochures, flyers, icons and logos.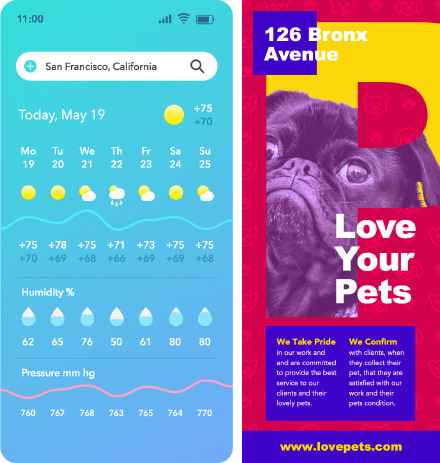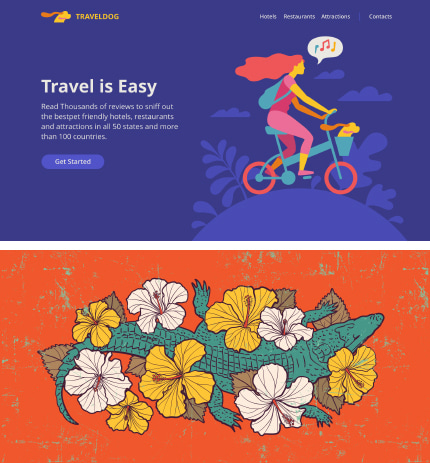 Easy Learning Curve
There is great news for lazybones who don't want to spend time learning how to become a pro user. The Amadine team has already prepared some interesting tutorials that can help you learn about the functional opportunities of this drawing program better than words can.
Revised in January 2022
Amadine
Vector Graphics Software for Mac