Best Free Online Image Vectorizer Tools
Image vectorizer tools use a secret of commands that create lines and shapes in 2D or 3D spaces. Similar to a connect-the-dots game, a vector graphics file is a sequence of points that are connected. The reason you need vector graphics (SVG, EPS, and PDF files) is that the results give you smoother shapes than raster graphics. Raster graphics, in comparison, consist of individually colored pixels (JPEG and PNG file) which give subtle-colored gradations. When scaled up, these raster graphics leave ragged edges. If you don't use the vector design app like Amadine for your graphics creation, you may need to vectorize it for future use. Advertisers, artists and many professionals choose to apply their original work in the form of vector images to prevent any surprises with printing and image scaling.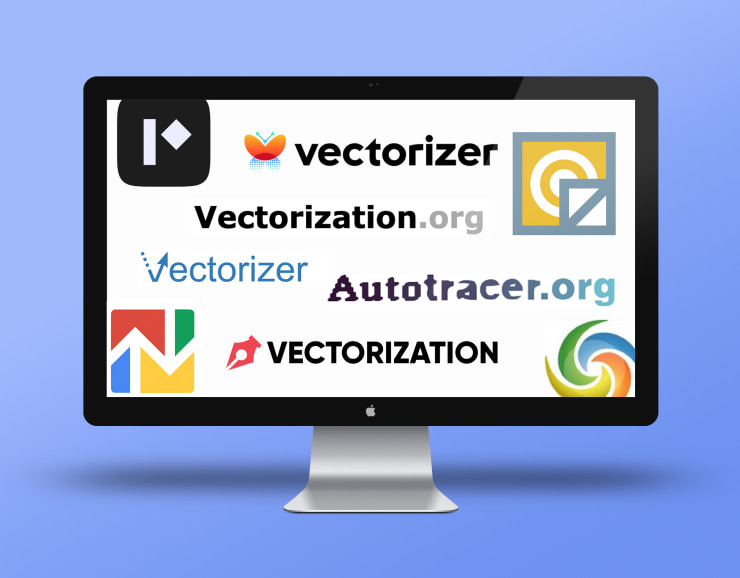 What Is Image Vectorizer and Why You Need It
Image vectorizers are used for many things, such as app interface and web development projects, animations, and computer-aided designs (CAD). Some examples would be logos, billboards and large illustrations. Vector graphics are best suited for non-photographic use, where detail and color depth aren't prominent. When you want to enlarge the scale of your image, vector graphics improve the visibility, creating smooth lines and curves, appearing clean at any size.
Vector graphics are relatively easy to edit, duplicate and load. They also store less memory than pixels since the code is less memory-intensive. Some of the best free online image vectorizer tools are listed below. Onwards!
Vector Magic
The image you get as a final result using Vector Magic is set apart from what you can achieve with other tools because it can consistently trace out precise locations of the edge of the shape. In Vector Magic for artwork, you have the option to specify the level of quality in order to get more details preserved and to allow tracing of finer details when set on high. In contrast, you can alleviate noise when you want basic shapes and get smoother shape boundaries when set on low.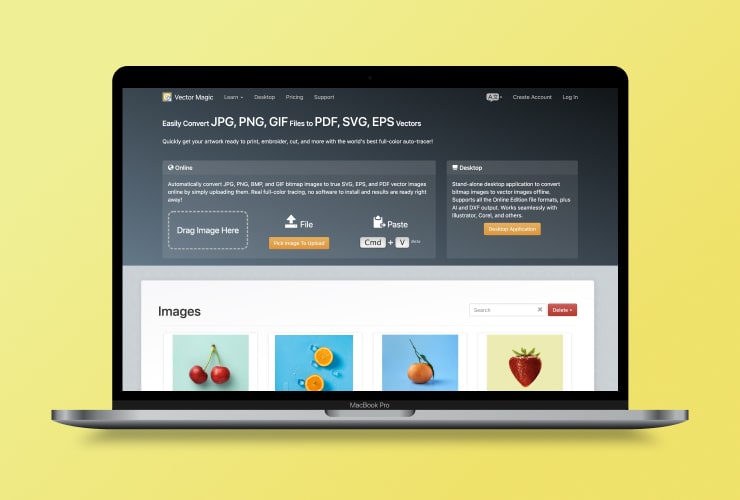 Aspose Image Vectorizer
Aspose Image Vectorizer is a converter which takes JPC, PNG, BMP, TIFF, ICO and GIF bitmap images and saves them into SVG files. This vectorizer gives you several options which allow you to:
balance color;
regulate a set of colors by changing, adding or deleting a them;
smooth out color transitions;
round off corners;
reduce noise;
contour by selecting stroke-width and color.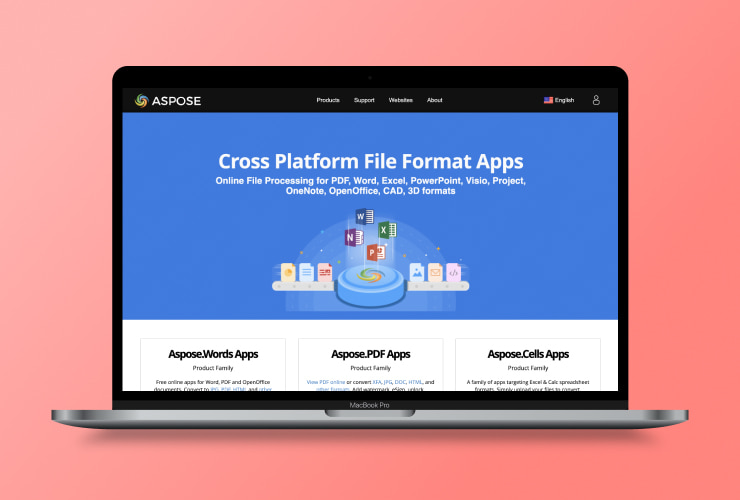 Image Vectorizer
Image Vectorizer allows you to preview your results and gives you the option to choose an image mode, i.e., clipart for few colors, photo with many colors, sketch with grayscale, or drawing black/white, with detail levels. You can switch several colors on and off to get a preview of your finished image as well as remove a background color. There is also an isometric view, so you can see the various overlapping color levels. Furthermore, the order of the color layers can be changed by a simple drag and drop. Color brightness can also be adjusted.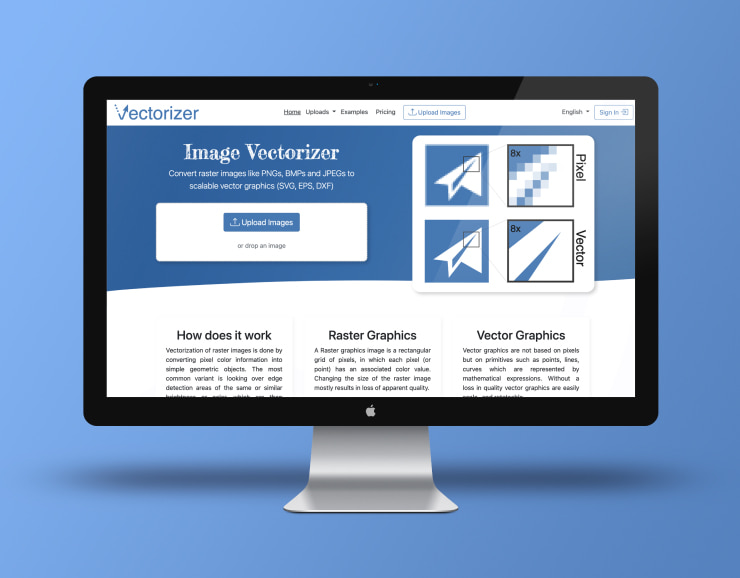 Autotracer.org
Made with Java™ Advanced Imaging API, Autotracer.org converter uses the autotrace library developed by Martin Weber. Suitable for logos, page layouts, type, line art or illustrations. There is no email or registration required. The maximum file size they upload is 6 MB, supporting JPG, PNG, PDF, JPEG. Maximum dimensions are 5000 × 5000 pixels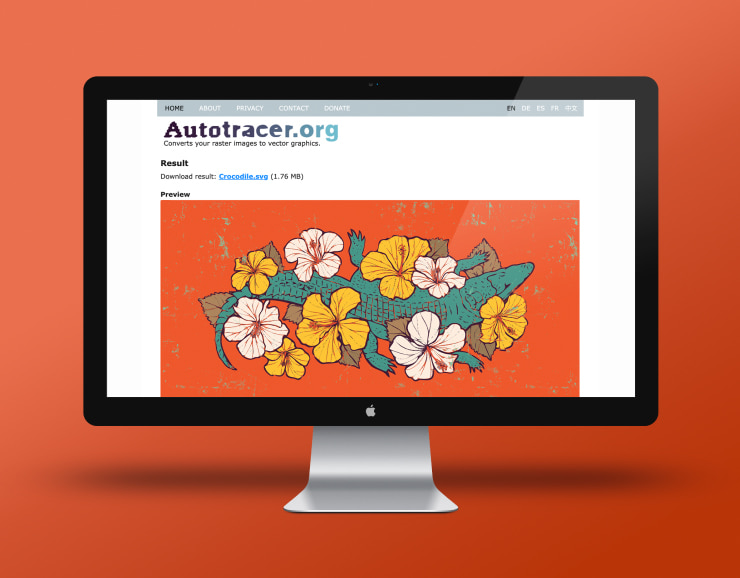 Vectorization.org
Vectorization.org can only be used for black and white images. It uses Potrace as a background autotracer from Peter Selinger. It's quick and easy to use since you don't have to register in order to use the tool. All you need to do is select the format, upload an image, and save it to your computer. The maximum file size they upload is 10MB, supporting JPG, PNG, PDF, JPEG. Maximum dimensions are 3000 ×3000 pixels. Their policy claims to automatically delete all files after half an hour, solely for giving you ample download time.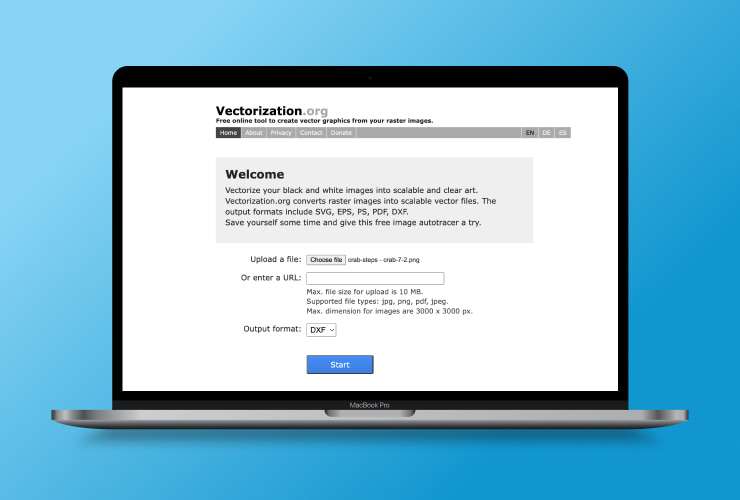 Free Online Vectorization Tool
On the Free Online Vectorization Tool website, you can vectorize logos, business cards, flyers banners, images, technical drawings such as architectural work, 3D printing, engraving, laser cutting, CNC, or desktop publishing. Also, you can get creative by using photos and converting them into illustrations. Images used for screen printing, cutting vinyl decals, producing embroidery, or digital printing can be sharpened and cleaned up. The site has a choice of a black and white conversion as well as a color conversion.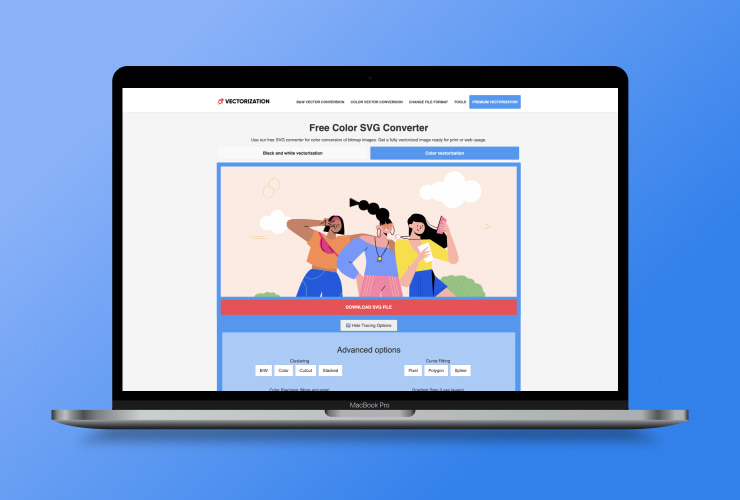 Free Online Converter
Free Online Converter site uses a no-frills approach by giving you an automatic form to fill out the target format right from the start. They have tied up a mix of open-source components like Autotrace, ImageMagick, as well as a few UNIX and Linux image-processing components. They give you a list of formats and settings to choose from before you add your file, click, wait and then simply download.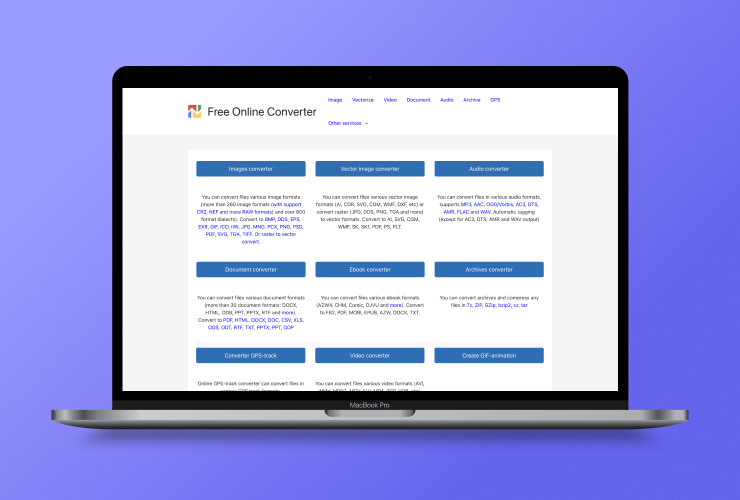 Vectorizer
Vectorizer is ideal for advertising purposes. It is an online tracer converting raster image into vector, without losing quality or sharpness when scaling up. Vectorizer uses software control which is optimal for coffee mugs, T-shirts, badges, and plastic items. It can also be used for technical documents, drawings, plans, and sketches. This tracer may take the place of expensive programs such as CorelDraw and Adobe Illustrator. It allows you to select up to 20 raster images.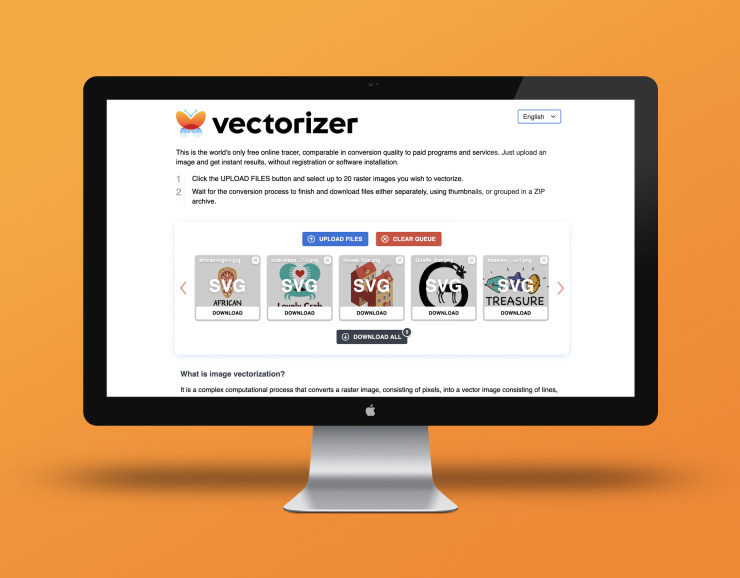 Vectorize Image
Vectorize Image by Pixelied converts any picture into the SVG format by just using 4 easy steps. You can also edit and fully customize your image with numerous options, some of which are adding a background, border, caption, clipart, emoji, frame, hearts, logo, noise to the image to name just a few.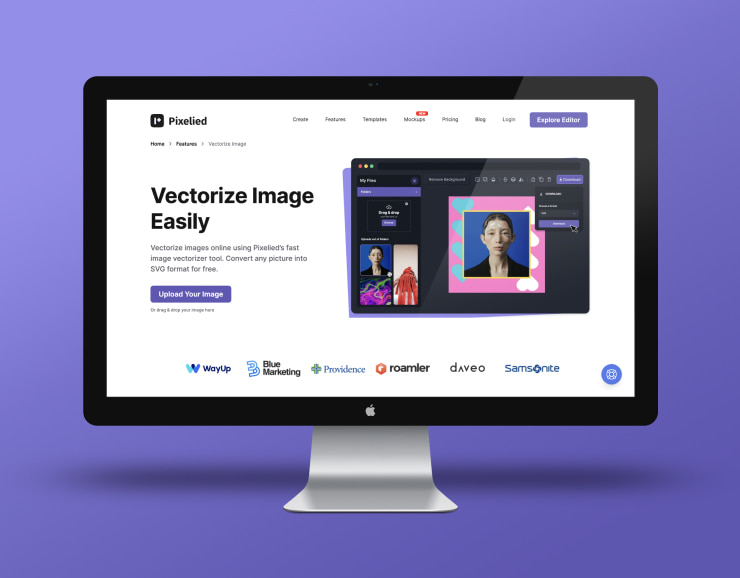 Conclusion
So, as you can see, there are many vectorizer tools on the internet that you can choose from, depending on your project, without having to spend money on expensive programs. With these vectorizer tools, you'll be able to instantly achieve more advanced results with little effort. The only thing you need is your internet connection to attain high quality vector images.
Revised in January 2023